Business Protocols for Professionals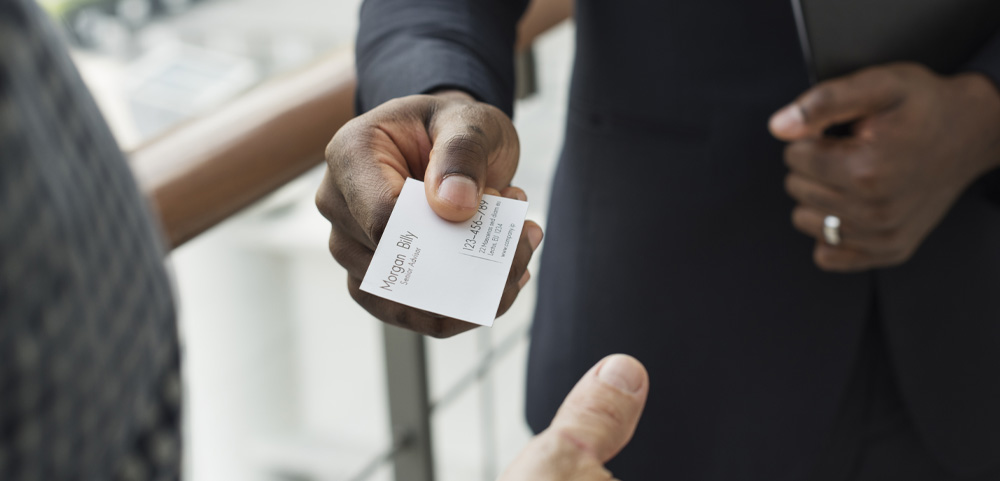 A 1 1/2 – 2 hour or half-day interactive workshop
The length of time for this training session may be adjusted to meet client preferences.
From backpacks to boardrooms, this workshop is designed for leadership acceleration at school, entering the workplace, job transitioning, and/or career advancement.  We offer training that transcends generations. Simply put, our training is not just for the millennials, but is value added to the Generation X, Baby Boomers, and Veteran generations. Do you feel anxious when entering a room and you don't know a single person? Do you ever wonder if you have the leadership skills that will impress? Would you hesitate in knowing who to introduce first, the CEO or the client?  Are you competent in working effectively across generations in the workplace? Do you focus more on your verbal communication than your power body language, which can undermine your authority? If you answered "yes", then this workshop is for you.
Research performed at Harvard University, Stanford Research Institute, and the Carnegie Foundation revealed that 85% of securing a job, keeping a job, and advancing in an organization is due to mastering people/interpersonal skills. Technical knowledge and education accounts for only 15% of job success. In fact, Stanford's School of Business 2013 Executive Coaching Survey revealed the worst flaw in CEOs and other leaders is their lack of self-awareness. That's where business etiquette comes in and underscores the importance of self-awareness, immediately followed by self-restraint. Business management is optimized when communication skills are refined to the highest caliber resulting in meaningful relationship-building. 
What do Leadership and Business Etiquette have to do with each other? Everything.
Principles of Professionalism: Eye Contact, Greetings, Facial Expressions, and Nonverbal Cues
Power Body Language 
Words Matter: Speak with Authority
First Impressions Count: Greetings & Introductions
Business Card Protocol
"Netiquette" – Email Etiquette, Social Media Etiquette, Smartphone Etiquette, and/or LinkedIn Etiquette
Working a Room with a Plan
Networking for Results
The Art of Savvy Negotiations & Persuasion
Thank You Etiquette
Shared Workplace Etiquette
Workplace Respect & Consideration
Mastering the Selective, High-Pressure Interview 
The Art of Brilliant Conversation: Curious Conversations & Keen Listening Skills
Remembering Names Makes YOU Memorable
Tasteful Tipping: When to Tip, Who to Tip, and How Much to Tip
Executive Presence & Brilliant Conversation in the Pursuit of Sales
Customer Service Training
Working Effectively in a Multi-Generational Workplace
Interviewing Training for Selective Admissions & Merit Scholarships 
The Power of a Positive Work Culture
Telephone, Conference Call & Videoconferencing Etiquette
Personal Branding: Brand Yourself or Be Branded
The Elevator Pitch that Impresses when asked, "So, Tell Me About Yourself…"
Professional Attire & Image to Impress
Professional Online Presence (POP!)
And much more